SKU:CFXLAD1
Regular price
$73.99 CAD
Sale price
$59.19 CAD
Unit price
per
Sale
Sold out
Dimensions

Speed Ladder - Default Title

5.5 in x 4.25 in x 23.5 in
Climb up to your fitness goal with this Speed Ladder from COREFX! Speed it up! Speed Ladder training is a fun and effective way to improve your athletic performance and set yourself apart. It's a great tool to improve your agility, speed, and stamina whether you're a beginner or an expert. This ladder is lightweight and portable! The COREFX Speed Ladder is made using high-quality materials and careful manufacturing processes that is constructed to ensure an easy set-up. This agility ladder features an adjustable length for different skill sets and exercises for a variety of agility training drills. With its versatile length options, this ladder is suitable for kids, coaches, athletes, and anyone else who loves sports training!
Share
View full details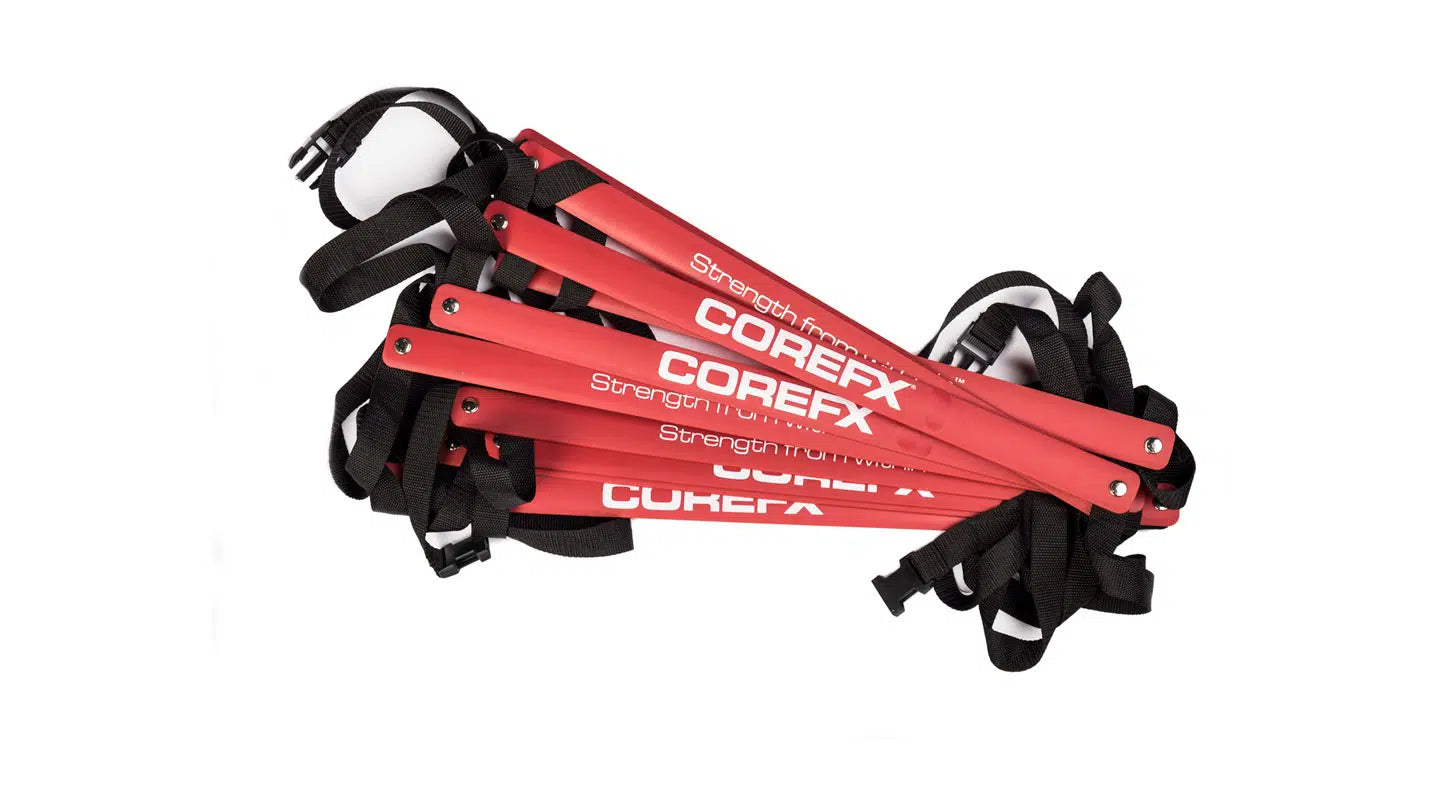 Move your body and mind
The Speed Ladder is an excellent tool for agility training that will keep your body and mind actively moving. This Agility ladder is suitable for any high-intensity training that is scientifically proven to improve foot speed, lateral quickness, agility, coordination, and overall balance.
Build skill and confidence
The Speed Ladder is a fun and challenging piece that builds both agility & coordination along with improved motor skills. It will increase power & flexibility in your legs, back, hips & arms to help improve balance, prevent injury from falls that occur as you age, and engage both mind & body coordination as you learn to focus on every move.
Ready for your next drill
Increased speed and agility

Speed Ladder is designed to help you develop quick feet. Based on a training exercise used by athletes of all levels, the COREFX Speed Ladder will help improve your ability to change directions quickly and accelerate and decelerate faster.

Become competitive

Speed Ladder from COREFX is designed to give you the competitive edge! It is ideal for training & conditioning to gain a competitive advantage in baseball, football, running, tennis, ice hockey, rugby, or any team sport requiring speed, quickness of feet & alertness.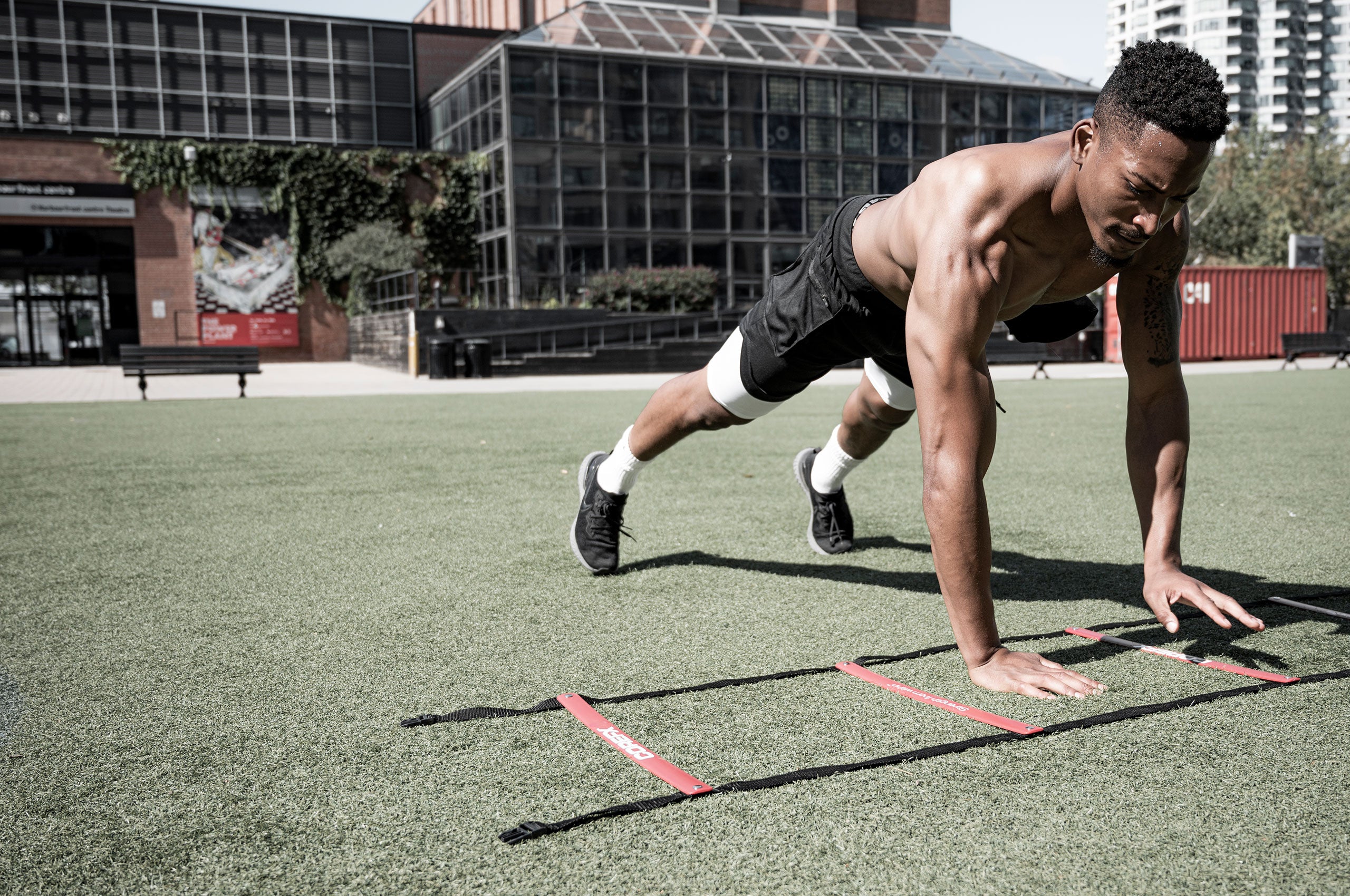 Commercial grade material
The Speed Ladder is a commercial-grade agility ladder designed for the most intense workouts. With thick, durable, vinyl rungs and riveted straps, it's built to last season after season.
Enhance your fitness journey
Get your reflexes in check with our premium reaction ball. Bounce, dodge, and weave your way to peak performance. Are you fast enough to keep up?

Step up your game with our adjustable aerobic step platform - the perfect way to elevate your fitness routine and crush your goals. Get stepping!

Get a grip on your workout with the Ultra-Grip Wall Ball. Perfect for smashing goals and walls alike. Don't just throw, make an impact.

Ready to take your workout to the next level? Meet Slam Ball, the medicine ball with attitude. This ball is tough, just like you.

Meet your new workout buddy - our 40lb weighted vest. He's heavy, he's tough, but he's got your back (and your front) during every rep.

Unleash the beast within! Our battle ropes provide a full-body workout that ignites your muscles and tests your limits. Get ready to sweat, feel the b

Get ready to feel the burn with our ankle weights. Add an extra challenge to your workout and take your fitness to the next level.

Choosing a selection results in a full page refresh.
Opens in a new window.