SKU:CFXRB
Regular price
Sale price
$12.99 CAD
Unit price
per
Sale
Sold out
Dimensions

Reaction Ball - Default Title

2.68 in x 2.68 in x 2.68 in
Do you want to test & hone your reaction time? Then, test it in the most exciting manner possible with the Reaction Ball from COREFX! The Reaction Ball is a great way to keep your reaction time fast and your reflexes sharp. The surface is firm to the touch but provides an elastic bounce similar to a ping pong ball. The harder you hit it, the faster it bounces back. The COREFX Reaction Ball is an excellent multi-sport training tool ideal for agility training, as it helps to develop hand-eye coordination and reaction time. Use the Reaction Ball solo, against a wall or partner up with a friend. The Reaction Ball can be paired with agility cones to provide unique cognitive reaction drills through peripheral awareness.
Share
View full details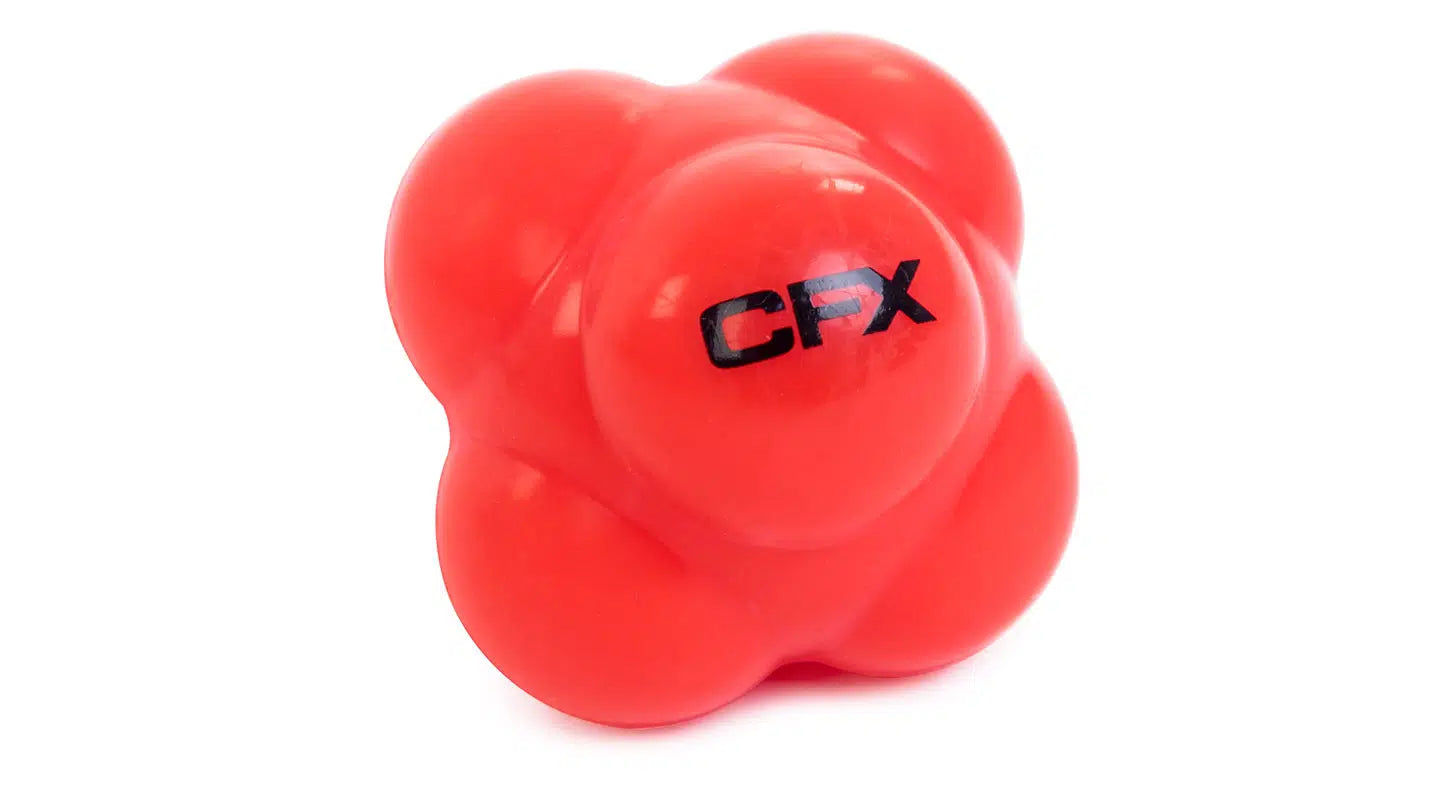 Unpredictable bounce
The six-sided reaction ball can be rebounded off of any hard surfaces such as, pavement, grass, turf, dirt, and walls. Upon landing, the multi-sport training ball will bounce in an unpredictable manner. These movements will improve your speed, coordination and reaction time.
Reflex builder
Built with the latest material science, it's the ultimate tool for athletes who want to master their craft. It has a patented design that prevents it from bouncing predictably, so athletes can train their hand-eye coordination and improve reaction time.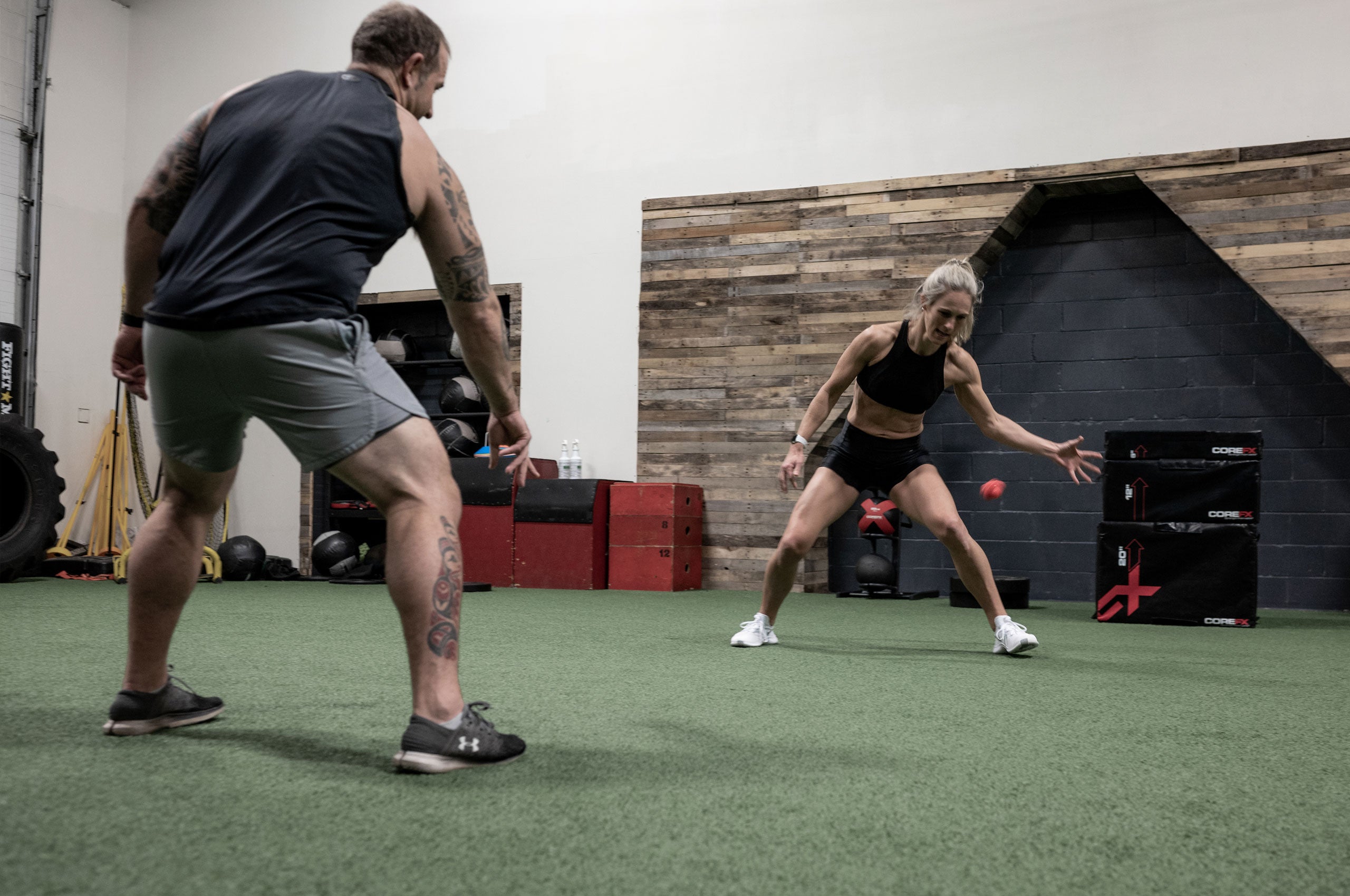 React fast
Train solo or partner up

The Reaction Ball allows you to train solo, throwing the ball against the wall, or with a partner to create drills where the ball travels an extreme or unexpected path. Ideal for improving reflexes and hand speed, this ball is also great for training focus and concentration.

Improve your reaction speed

The Reaction Ball is a sport in a six-sided sphere. Train with the Reaction Ball to prepare for any sport in a real sport situation. Athletes honing their skills to perform in baseball, softball, football, soccer, or hockey games can decrease their reaction time, improve alertness, and enhance agility by training with the Reaction Ball.
Enhance your fitness journey
Get your footwork on fleek with our Speed Ladder - the ultimate agility tool for quick and nimble moves. Train like a pro, dominate like a boss!

Double the fun, double the burn! Our Double Under Speed Rope will have you jumping for joy and shredding those calories in no time. Ready, set, go!

Step up your game with our adjustable aerobic step platform - the perfect way to elevate your fitness routine and crush your goals. Get stepping!

Get ready to conquer your workout with our braided battle ropes! These ropes will give you the burn you deserve, and the gains you crave. Order now!

Choosing a selection results in a full page refresh.
Opens in a new window.