SKU:CFXSLS
Regular price
Sale price
$17.99 CAD
Unit price
per
Sale
Sold out
Dimensions

Strength Loops - Small

8.5 in x 3.15 in x 3 in
Looking for a way to get healthier & more fit? Try the Strength Loop, designed to improve the range, length, and definition of your muscles through a variety of exercises. Specially engineered for high-intensity bodyweight training using progressive resistance, these Strength Loops are ideal leg and butt workouts! Can be used for hip and glute activation, strengthening and an overall dynamic warm up. The Strength loops are also great tool to help you learn how to push your knees out while squatting. Staying fit has never been easier, with Strength Loops. Designed to be effortlessly carried anywhere, Strength Loops are the perfect solution for your body to stay strong and flexible. The COREFX Strength Loops are made of polyester and latex with reinforced stitching that is soft to touch as well as sweat resistant. With its Strength Stretch technology, the bands are ensured to last for years as they won't snap or stretch throughout your various workouts. Available in two sizes. 
SMALL: 12.75in x3in | Resistance: 20-50lb | Thighs: 23-33in

MEDIUM

: 14.5in x3in | Resistance: 25-50lb | Thighs: 30-43in
Share
View full details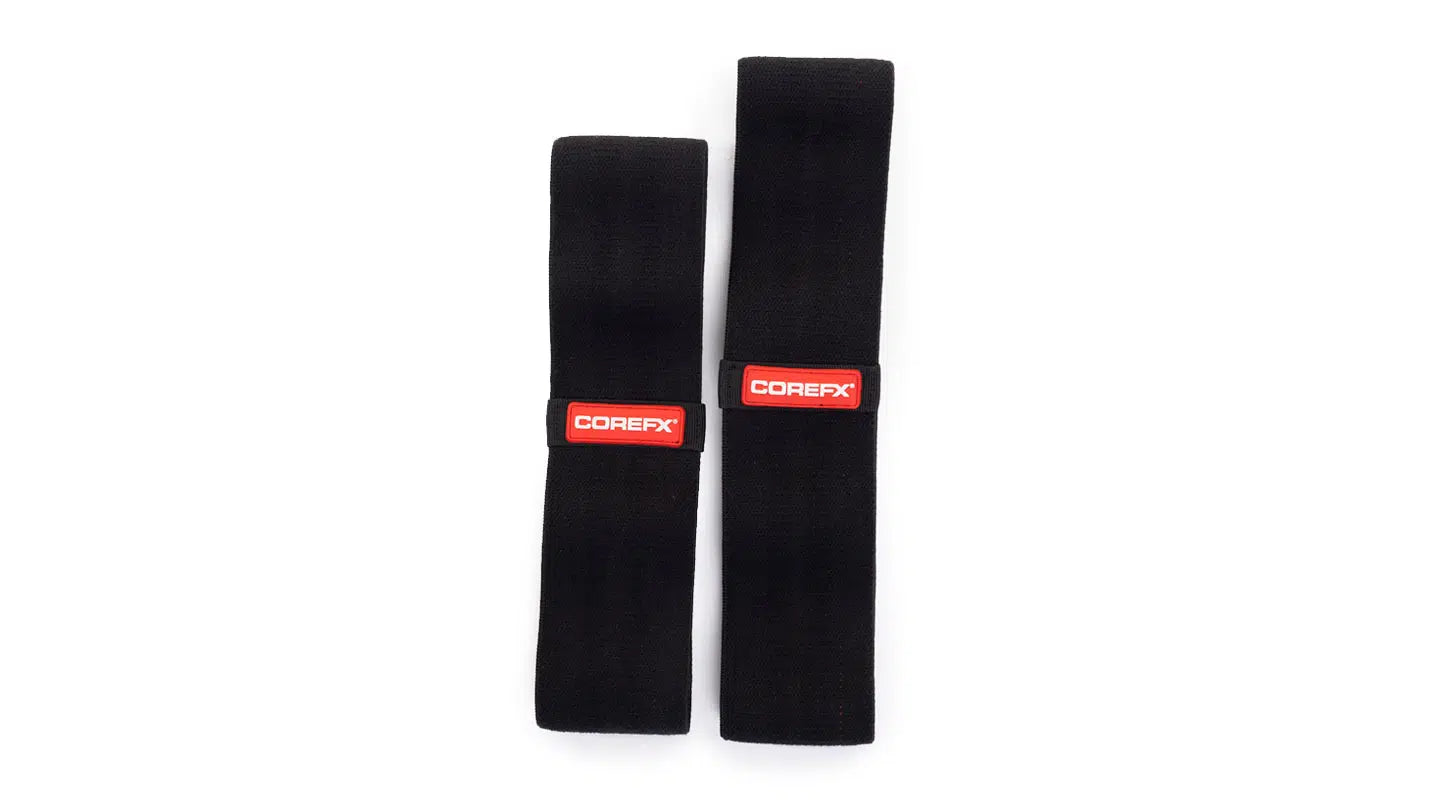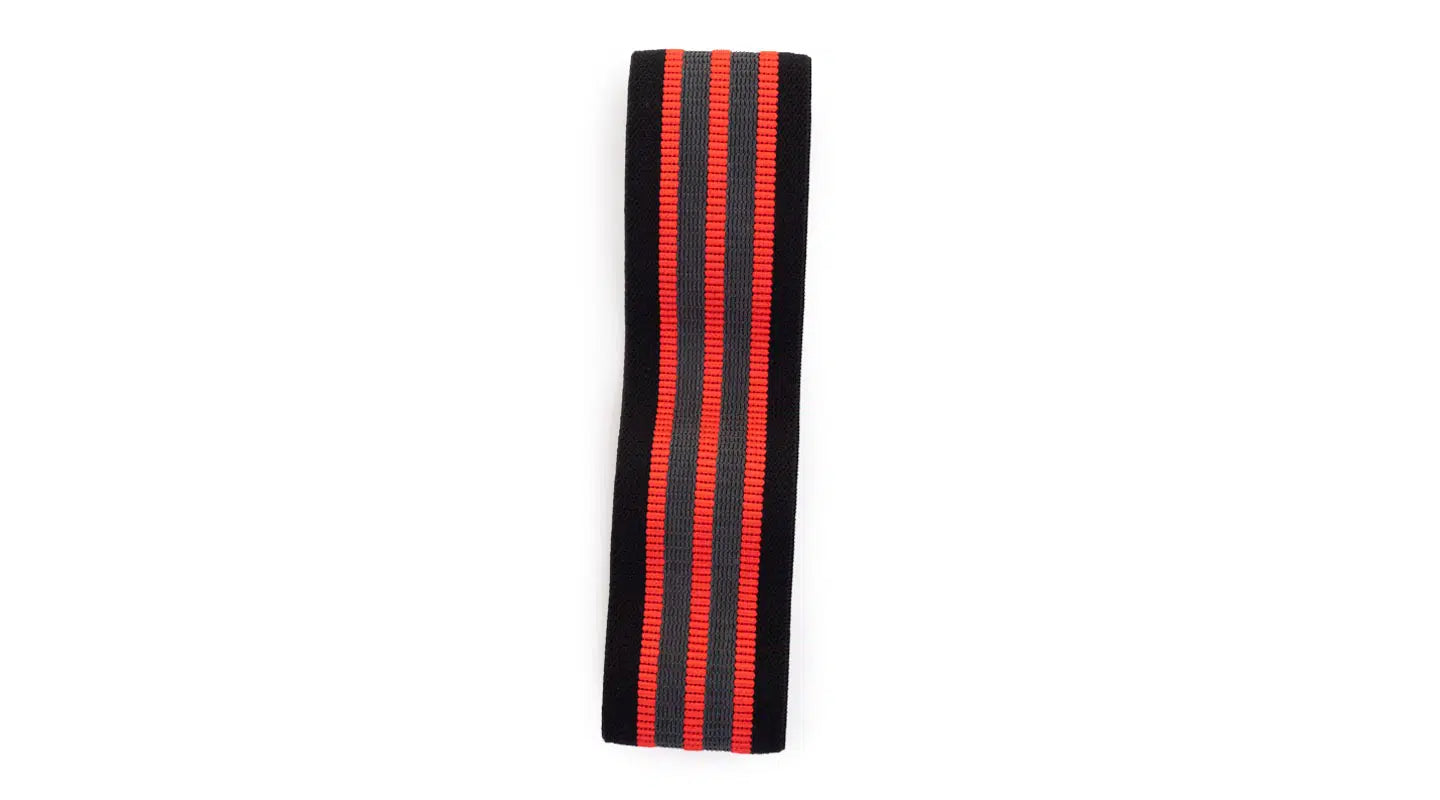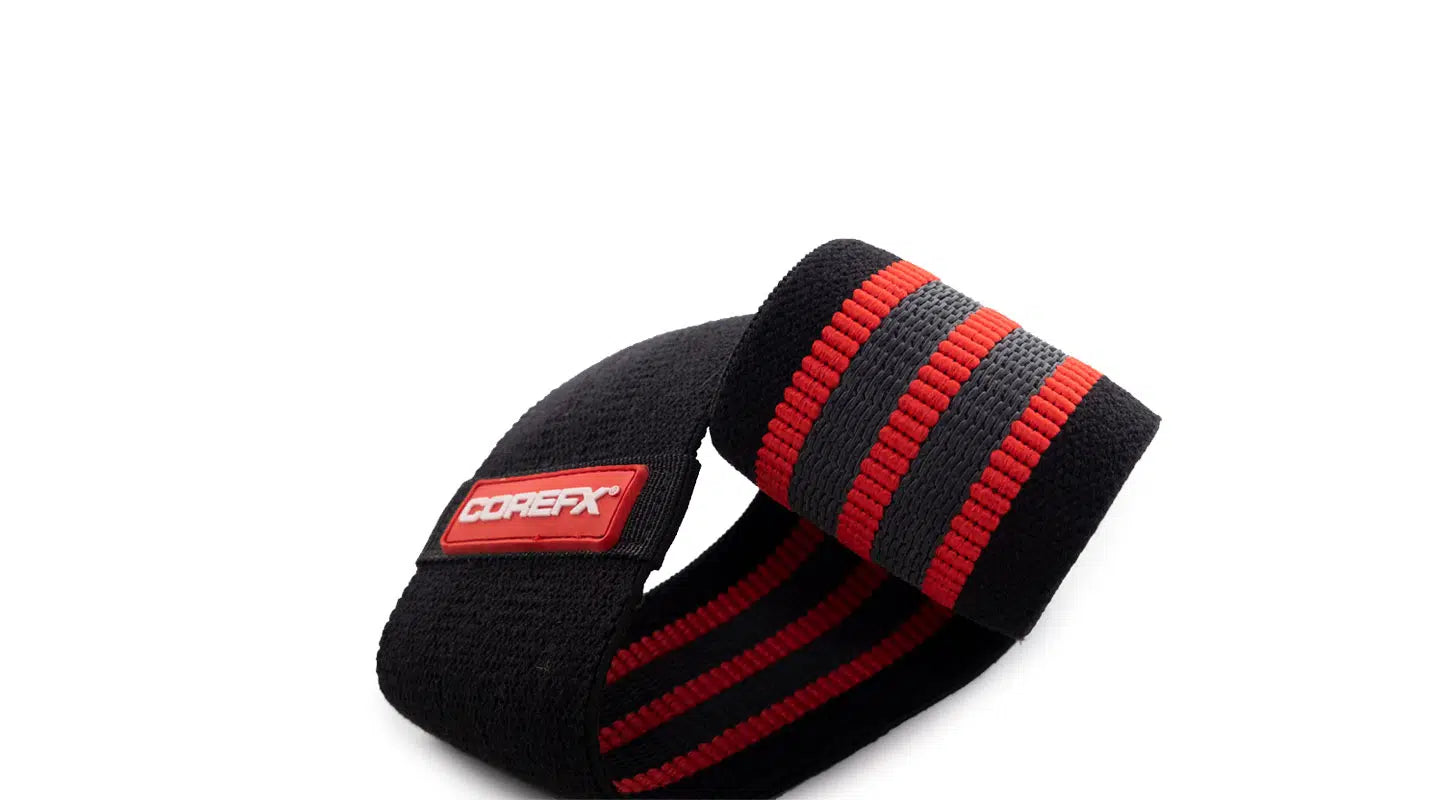 Stronger loops for a stronger you
The 3″ Strength Loops can help assist you with anything from abductor, flexor, knee, squats, circles, deadlifts, weightlifting, powerlifting, CrossFit, glute & booty workouts, lunges, flexor, lateral or forward step, back kick, legs press & more!
Train harder
Whether you are looking to prevent injury or increase your workout, our Strength Loops are there to help. They hold your feet firmly in place, reducing the chance of injury while helping you stay in proper form!
Level up your workout
Versatile training

Featuring a soft material and stretchy properties, Strengthen Loops are so versatile they can fit into virtually any workout program. Ideal for everyone involved in fitness, whether they're a gym enthusiast, at-home workout enthusiast, Cross-fit athlete, yoga practitioner, or powerlifter.

For beginners & pros

We designed our Strengthen Loops for beginners to advanced athletes to give them a resistance workout that will take their game to the next level—whether they are at the fitness club or at home. Available in two sizes. It's important to note that the sizing may vary based on your body type and desired resistance.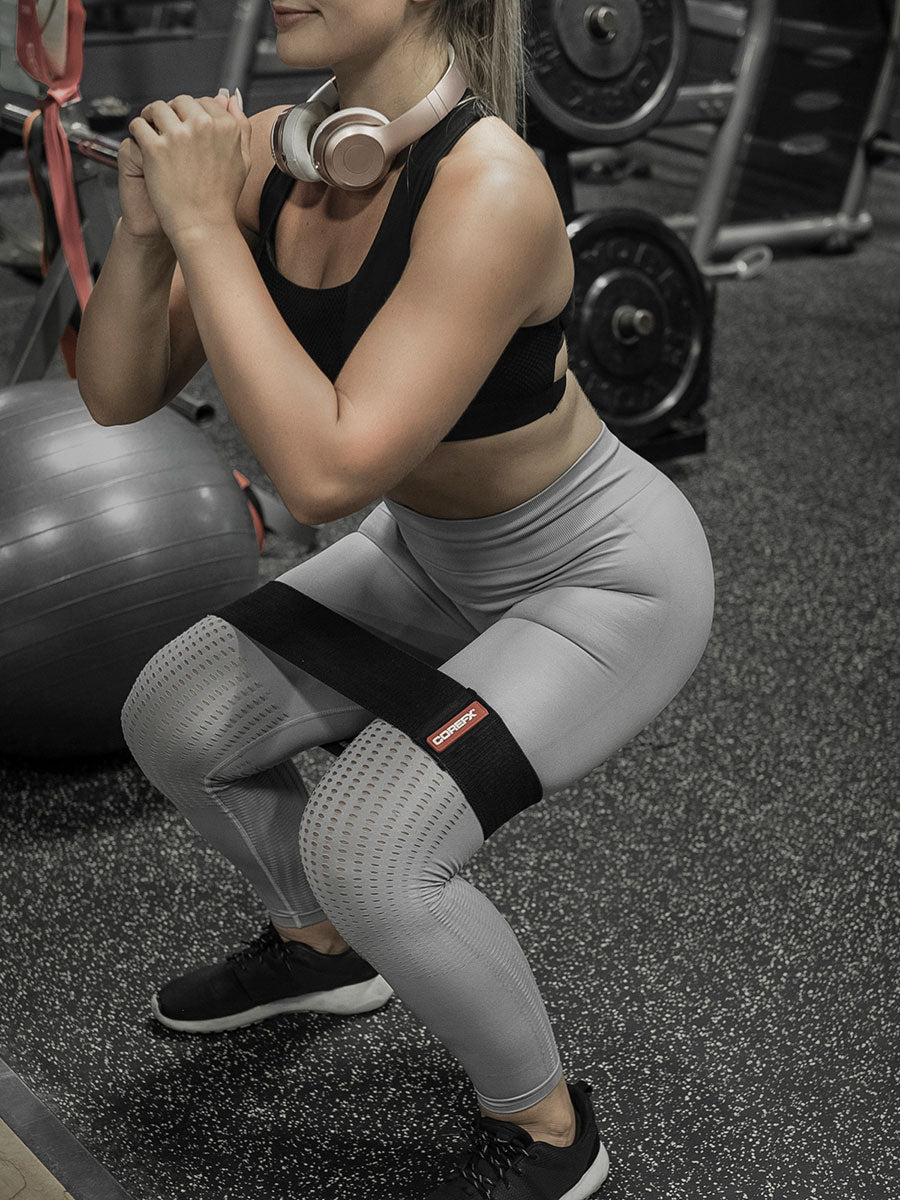 Durable construction
Because we understand it can be difficult to find a good set of looper bands, so we only use 100% safe and quality material to ensure you full comfort and safety while you take your workout to the next level! Our Strength Loops are machine washable and feature a non-slip technology to ensure the band stays in place and prevents slipping or rolling during your workout.
Add to your gym bag
The Flat Band set provides a heavy-duty door anchor that can allow you to perform customized workouts that you can do in the comfort of your home!

Smooth moves, better grooves! Our Dual Surface Gliders will glide you to a fitter you. Work out anywhere, anytime, and feel the burn!

Protect your neck and lift in style with our barbell pad - because bruised shoulders are so last season. Get ready to squat, sweat, and slay!

Get ready to stretch your limits with our resistance bands - the perfect workout buddy for a band-tastic sweat sesh! #StrongerEveryDay 💪🏋️‍♀️

Sculpt your dream body with our resistance band advanced toner! It's like a personal trainer you can take anywhere, except way cheaper.

Choosing a selection results in a full page refresh.
Opens in a new window.