SKU:CFXPFR
Regular price
$26.99 CAD
Sale price
$21.59 CAD
Unit price
per
Sale
Sold out
Dimensions

Peanut Foam Massage Roller - Default Title

9 in x 5 in x 5 in
Treat yourself to a deep and invigorating massage at home with this Peanut Foam Massage Roller from COREFX! The Peanut Foam Massage Roller helps reduce inflammation and strain on soft tissue trigger points for an increased sense of wellness and body awareness with daily fascia massage. A great tool for correcting your posture, as it targets the muscles on either side of the spine and really gets into your intervertebral spaces.
Share
View full details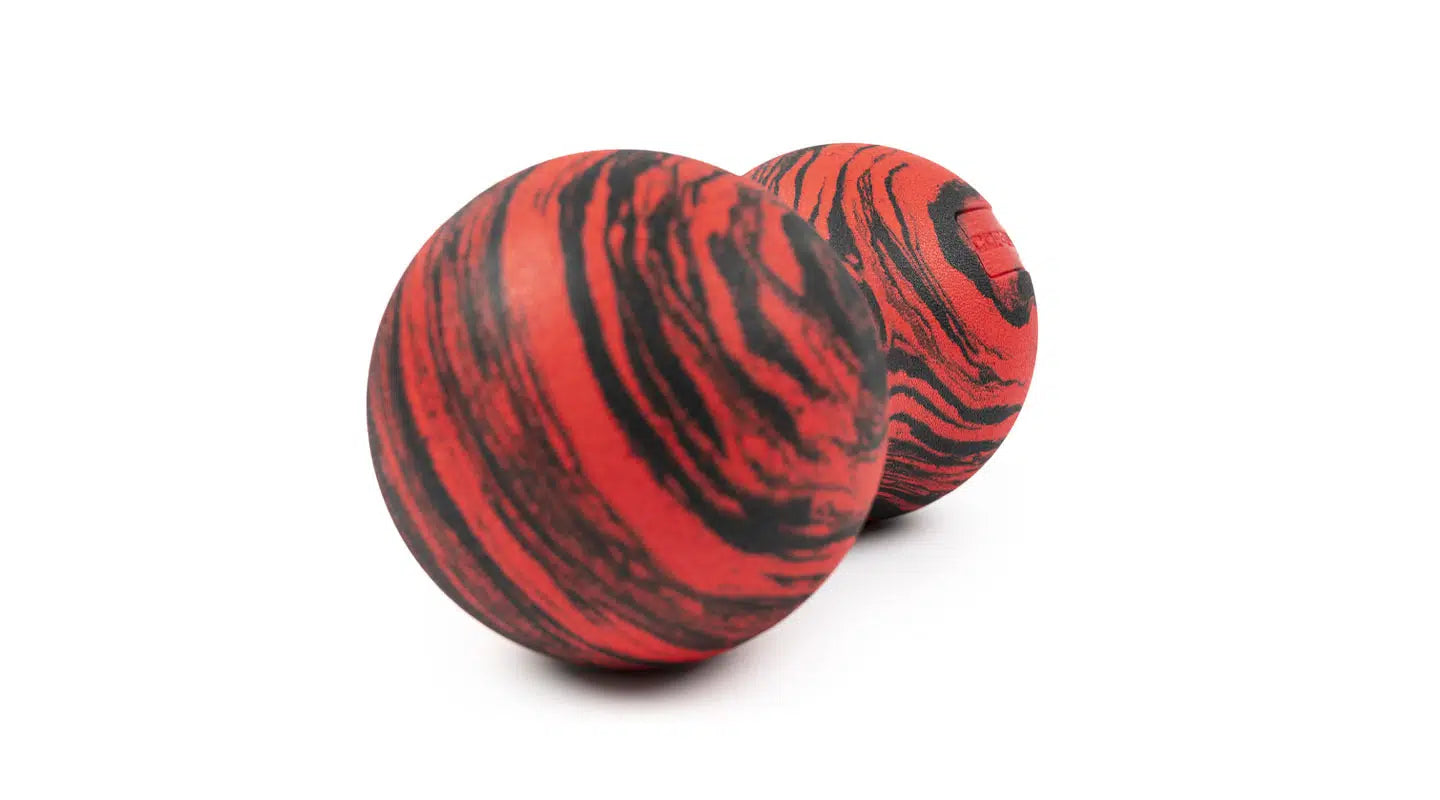 Essential recovery tool
The COREFX Peanut Foam Massage Roller is designed to help relax your muscles, ease soreness and stiffness and assist rehabilitation. Use the Peanut Roller on your hamstrings, pectorals, rotator cuffs, and much more!
High density EVA foam
Using the EVA foam roller, you can self-massage and rid your body of lactic acid. Built to withstand many recovery sessions and recover muscle after muscle. Whether you suffer from muscle pain or you just want to stay fit and healthy, this recovery tool is perfect for you.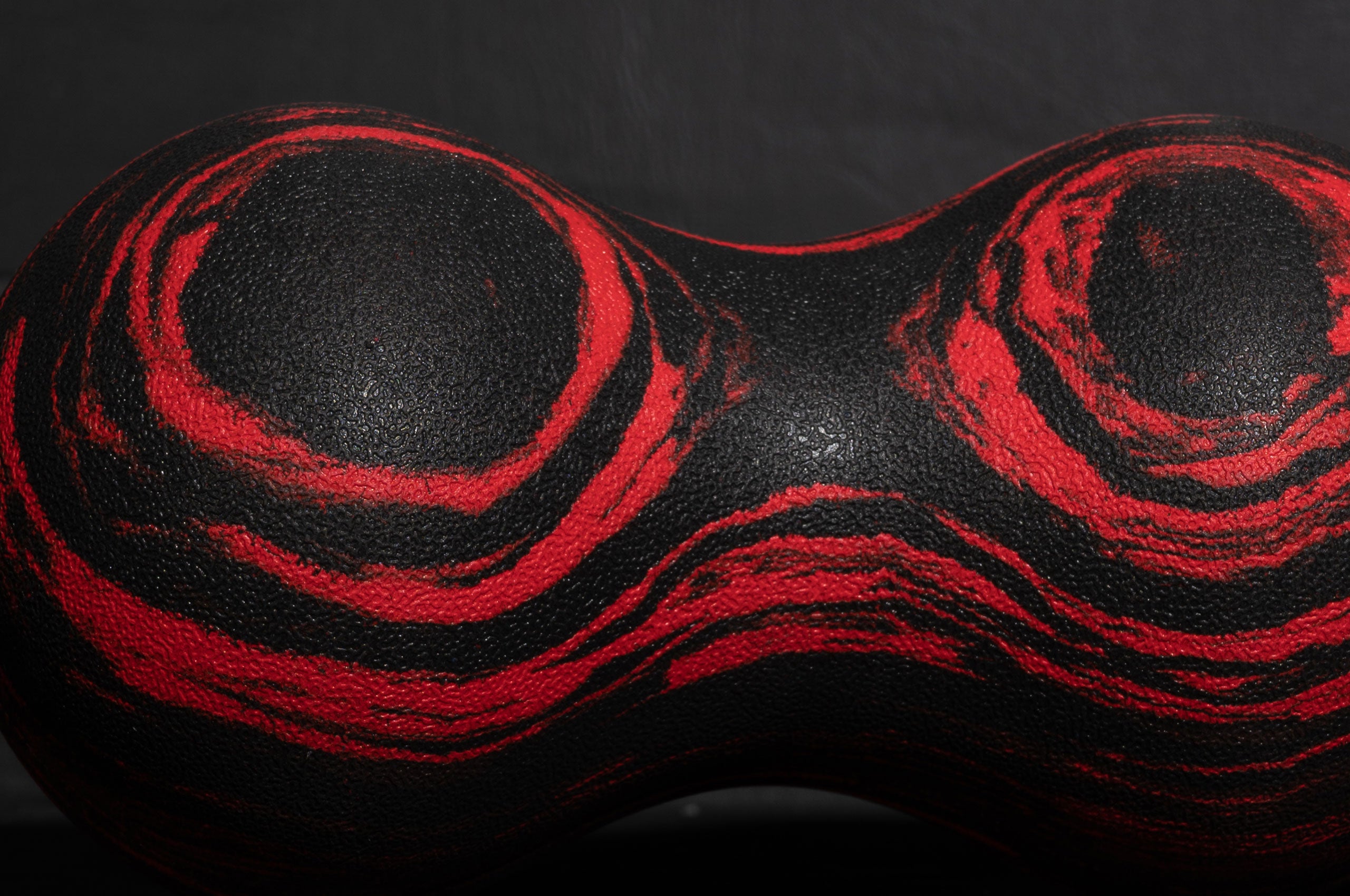 Roll away worries
Prevent muscle injury

This foam roller provides the ideal balance of cushioning and support to relieve tight muscles, improve range of motion, and prevent injury. Beginners and professionals will equally benefit from using this roller.

Increase blood circulation

The self-myofascial release technique achieved with a foam roller can promote blood and lymphatic circulation, allowing nutrients to reach the cells, helping heal, relieve pain, or increase performance.
Fast recovery
A COREFX Peanut Foam Massage Roller is perfect for stretching out sore muscles on a daily basis. By using high-density foam, it reduces recovery time for injuries and breaks up fatigue and tightness.
More recovery
Recover like a pro with our premium recovery ball. Roll away muscle tension and soreness, and bounce back stronger than ever. Your body will thank you

Namaste your way to recovery with our premium yoga mat. Its extra-thick cushioning and grip will help you unwind and find your zen.

Say goodbye to sore muscles and hello to a stronger you with our high-density foam roller. It's like having your own personal massage therapist.

Get ready to ride the waves of muscle relief with our 18" wave roller. Say goodbye to tension and hello to a smoother, more supple you.

Unleash your inner balance ninja with our wobble board. Whether you're a pro or just starting, wobble your way to a stronger core.

Get on board with the Rocker Board - the ultimate balancing act! Build your core and confidence with this must-have tool for any fitness enthusiast.

The Flat Band set provides a heavy-duty door anchor that can allow you to perform customized workouts that you can do in the comfort of your home!

Choosing a selection results in a full page refresh.
Opens in a new window.