SKU:CFXWFR
Regular price
Sale price
$49.89 CAD
Unit price
per
Sale
Sold out
Dimensions

High Density Wave Foam Roller - 18 Inch - Default Title

18 in x 6 in x 6 in
If recovery is a priority for you, look no further than this soft yet durable High-Density Wave Foam Roller!. Our 18-inch high-density wave foam roller is constructed to provide high-end comfort when used to relieve tired, fatigued, or sore muscles. Perfect for lower back pain, neck pain, shoulder pain, plantar fasciitis, IT band syndrome, knee pain, and much more. Your body will thank you! The 18-inch high-density wave foam roller is the perfect addition to every training room. The High Density Wave Foam Roller was created with high density EVA foam that will not break down or lose shape after moderate to heavy use. Available in 18″ length, x 6″ diameter. Use the COREFX High Density Wave Foam Roller to help accelerate your recovery time and enhance your overall workouts.
Share
View full details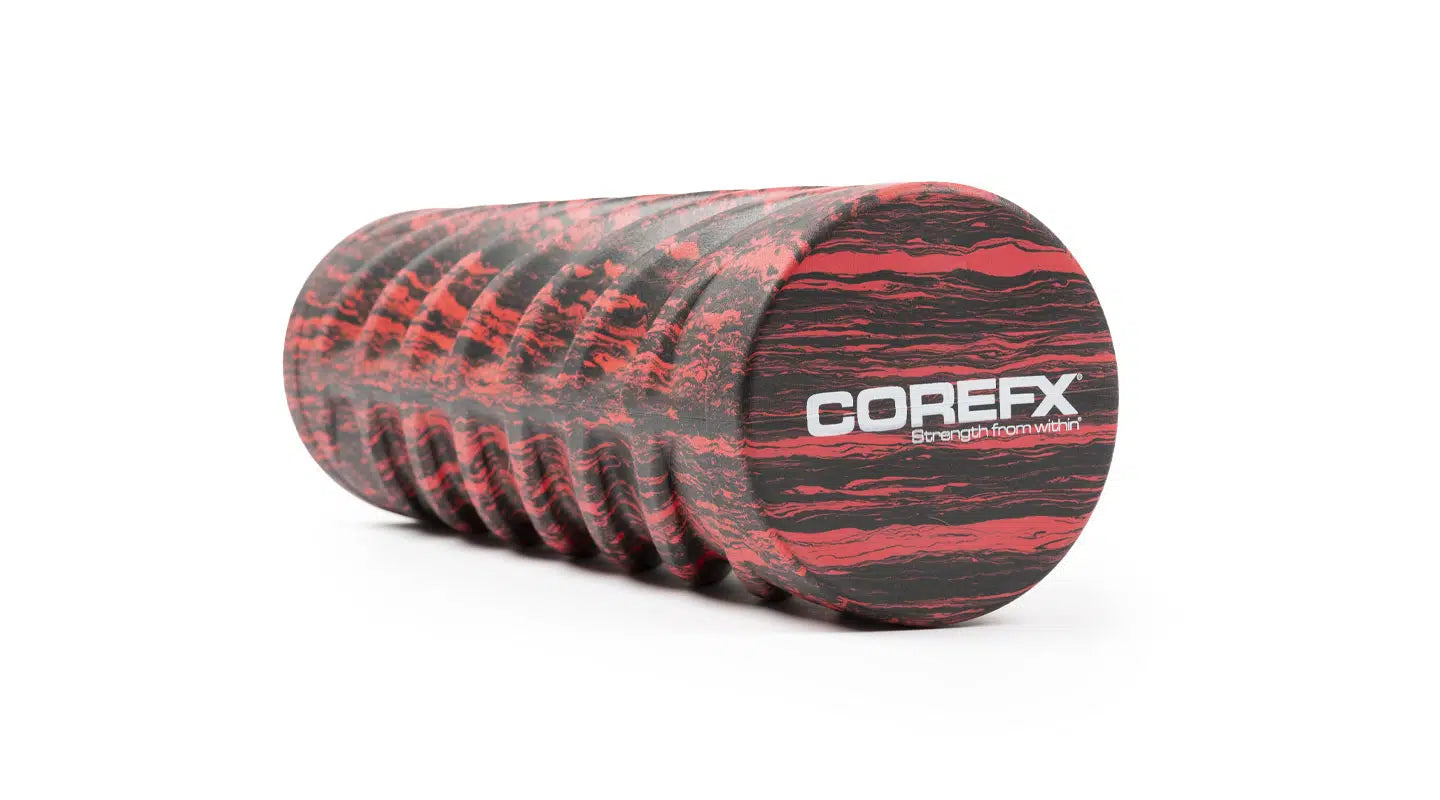 Sport and fitness recovery
The COREFX 18 inch High Density Wave Foam Roller is a firm foam roller that handles the high-use demands of sports training, pilates, fitness and physical therapy.
EVA foam
The high-density EVA foam roller is a self-massage tool that helps improve your body's metabolism. Perfect for those suffering from back pain or those who simply want to stay fit and healthy. The textured EVA foam design helps to reach those sore muscle areas comfortably.
Roll with it
Increase blood circulation

Using the foam roller to aid in self-myofascial release techniques is very effective in promoting blood and lymphatic flow, allowing nutrients to reach the cells to aid in recovery, relieve pain or enhance performance.

Stretch sore muscles

The COREFX High Wave Density Foam Roller is perfect for stretching out sore muscles as you go about your day. Designed with high-density foam, it helps reduce injury recovery time and helps break up fatigue and tightness.
Prevent muscle injury
This foam roller provides the perfect balance of cushioning and support to help release tight muscles, improve range of motion, and prevent muscle injury. It's perfect for novice athletes to professionals.
More recovery
Recover like a pro with our premium recovery ball. Roll away muscle tension and soreness, and bounce back stronger than ever. Your body will thank you

Namaste your way to recovery with our premium yoga mat. Its extra-thick cushioning and grip will help you unwind and find your zen.

Activate those tired muscles and feel the tension melt away with our muscle activator. Your new secret weapon for post-workout recovery.

Say goodbye to sore muscles and hello to a stronger you with our high-density foam roller. It's like having your own personal massage therapist.

Roll away your aches and pains with our Peanut Foam Massage Roller - the nutty solution to your fitness recovery needs!

Roll out those stubborn knots and feel the burn with our 5" high-density massage ball. Your muscles will thank you later.

Choosing a selection results in a full page refresh.
Opens in a new window.