SKU:CFXLMH
Regular price
$66.99 CAD
Sale price
$53.59 CAD
Unit price
per
Sale
Sold out
Dimensions

Landmine Handle - Default Title

23.46 in x 2.5 in x 2.5 in
Get your next workout off the ground with the COREFX Landmine Handle! Being a strong and functional tool, the landmine handle aims to maximize the potential of your workouts. Made of a single piece of steel, this tough-looking Landmine Handle can engage the arms, abs, glutes, back, and more to work out. Growing in popularity by the year, landmines and landmine attachments are a versatile training accessory that is safe and easy-to-use. Landmine exercises allow users to train in multiple planes while targeting a number of muscle groups. Thanks to a multitude of rotational exercise possibilities, landmines improve strength and power while working the stabilizing muscles of the core, hips and shoulders. Trainers and strength coaches alike love landmines because they're safe, easy-to-use and most importantly, effective. Landmines are ideal for large groups without the fear of injury due to improper form or lack of supervision. The COREFX Landmine Handle features a 1.25″ handle, and a 3.25″ ball. The Landmine weighs 7.10 lbs, and is easy to lock-down for added safety, 23.25″ L x 3.25″ W.
Share
View full details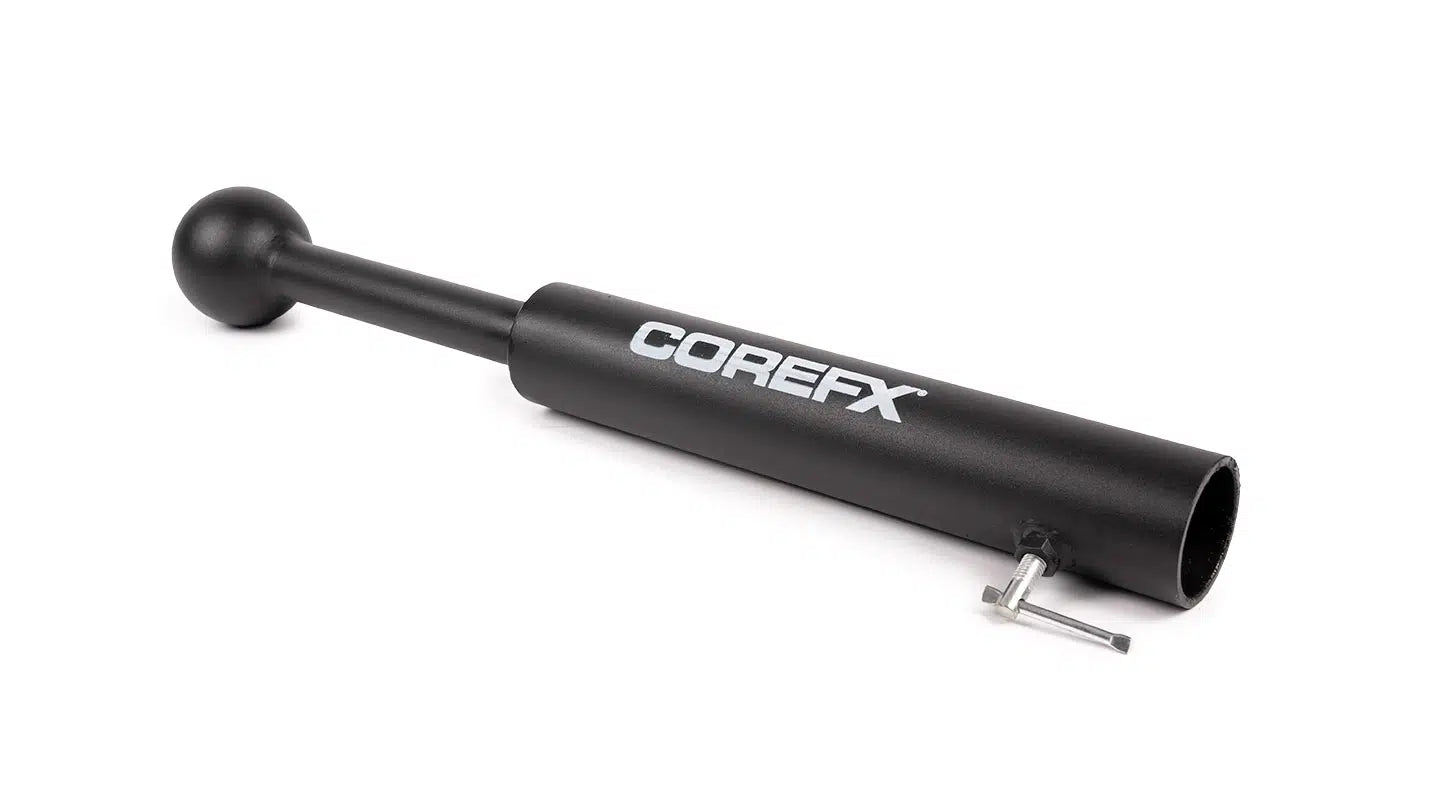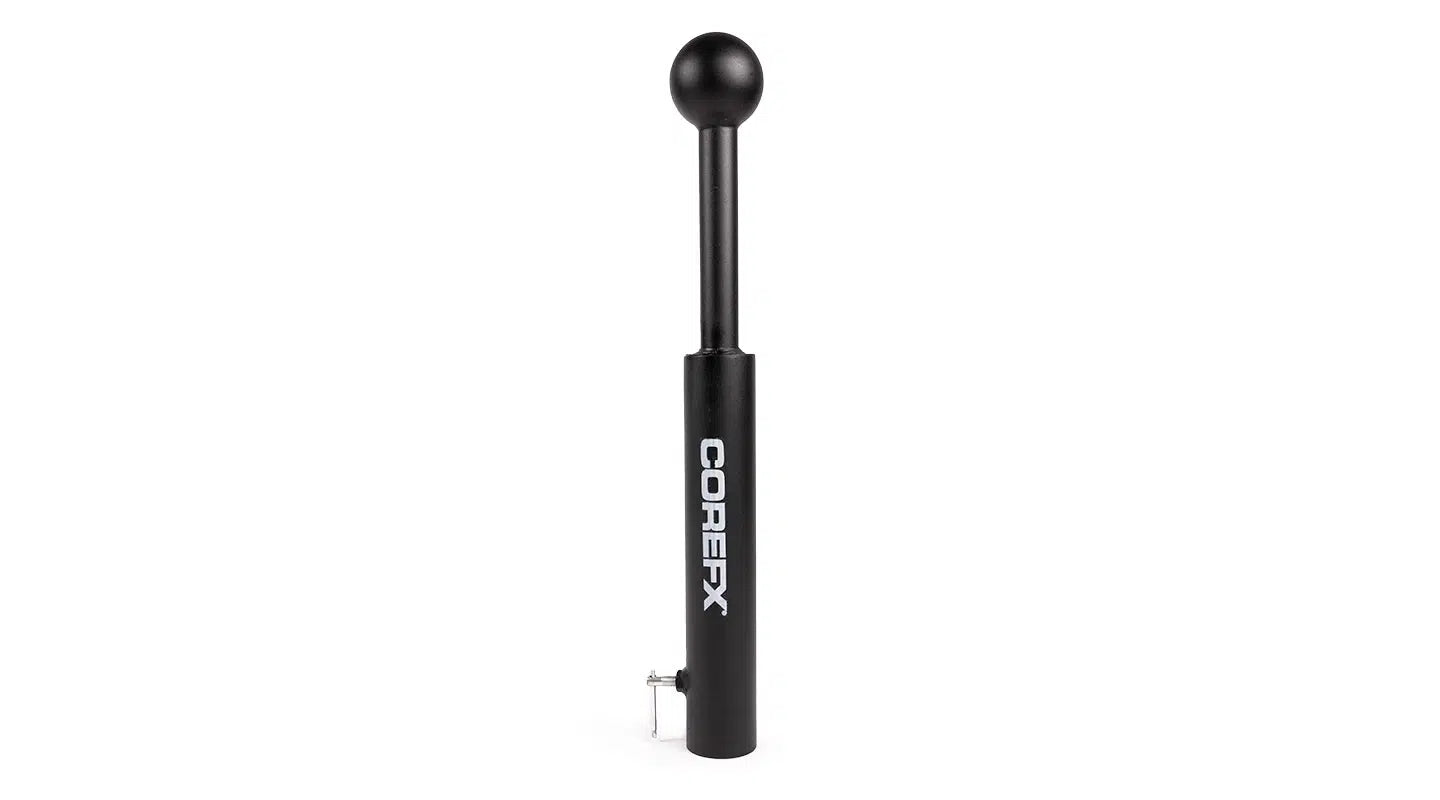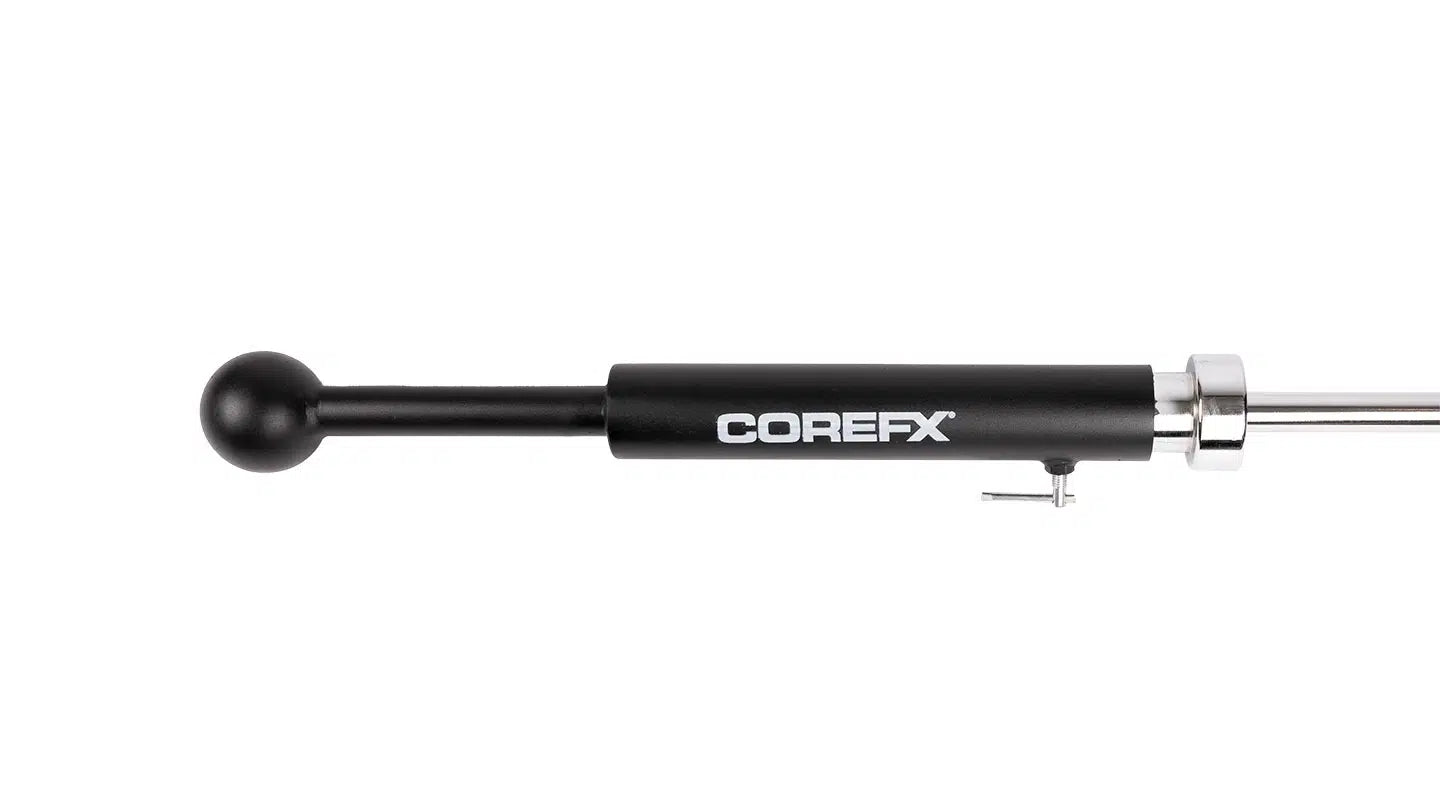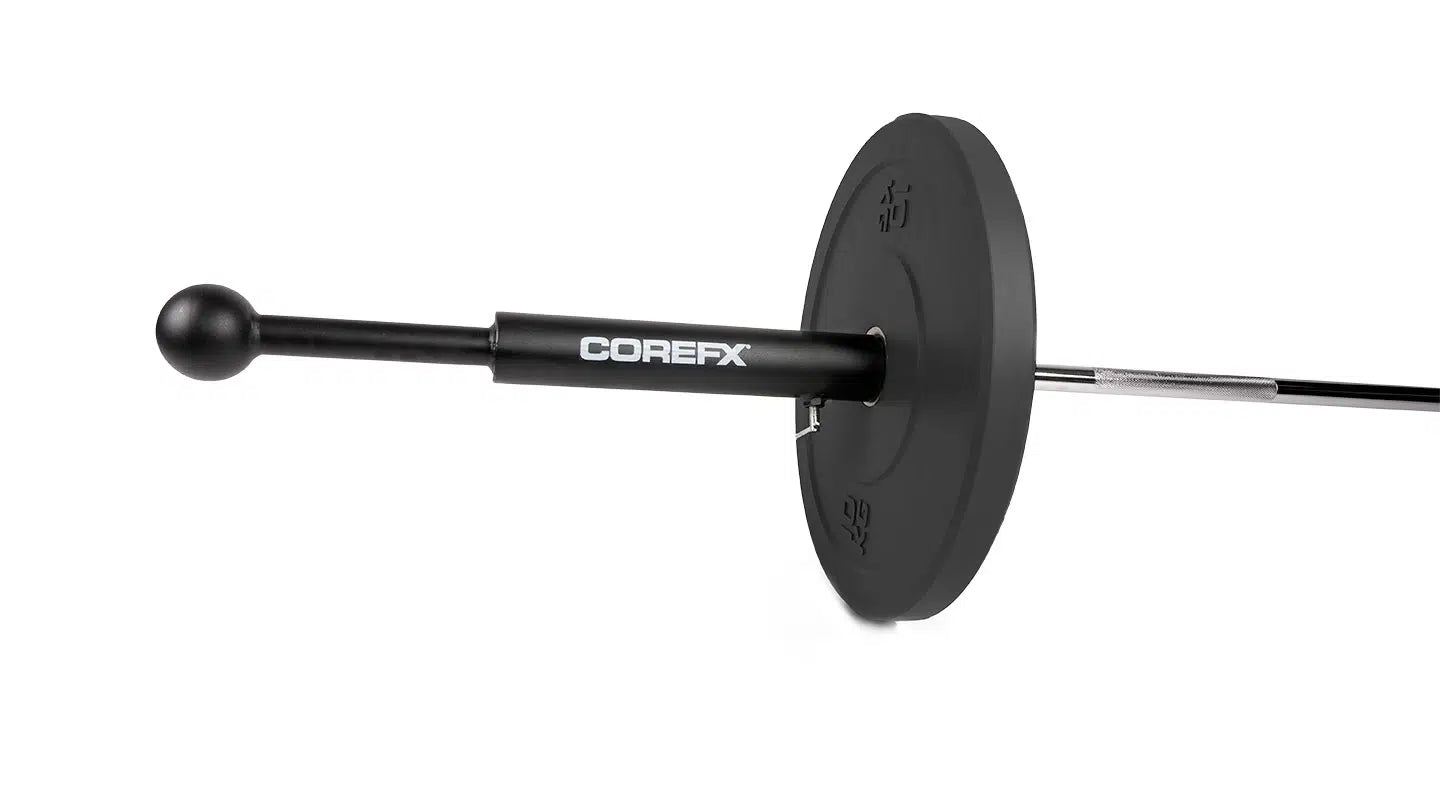 Not all accessories are the same
The COREFX Landmine Handle is a simple, portable training accessory that provides a solution for increasing an athlete's overall explosiveness and range-of-motion.
Stimulates more muscle
COREFX aims to reduce training time and achieve more muscle growth with this landmine handle! Strong and sturdy, yet easy on your hands, this Landmine handle helps stimulate the muscles in your shoulder, back, etc.
Bounce back into shape
Landmine training

The Landmine Handle is a simple yet innovative gym accessory that will have you working muscles in your back and arms you never knew existed. In addition to targeting all the major muscles in your back, it also allows you to perform a variety of exercises for your shoulders, core and pulling muscles in your arms.

Durable construction

Designed to last, this Landmine Handle is expertly crafted using thick steel with Electrostatic Powder Coating. This provides a protective layer against metal wear and tear, reducing calluses on your palms when you're lifting.
Enhance your fitness journey
Our landmine post is a game-changer for your workouts. Unleash endless exercise possibilities and take your fitness journey to the next level!

Get ready to stretch your limits with our resistance bands - the perfect workout buddy for a band-tastic sweat sesh! #StrongerEveryDay 💪🏋️‍♀️

Take the strength challenge! Our Strength Loop bands are the perfect workout buddy for any fitness level. Get ready to feel the burn!
Easy to install
Turn your standard barbell into a landmine instantly by securing this attachment to the free end of the tube. The handle effortlessly slides over the sleeve of any standard-sized barbell without causing any scratches or damages!
Choosing a selection results in a full page refresh.
Opens in a new window.